March 19th, 2017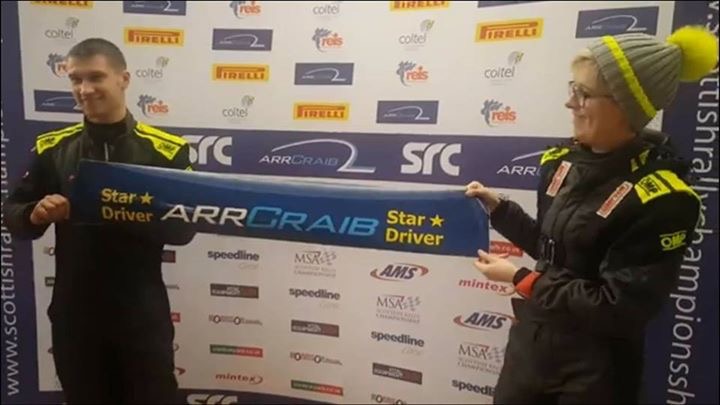 Border Counties 2017 report
Border Counties SoSCC members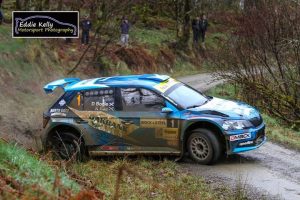 Car No1 BRC -David Bogie /Kevin Rae in their Oakbank Services / DMACK Fuchs Speedline sponsored Skoda Fabia R5 Disappointing end to the rally on ss6 when they were lying 3rd O/A , they hit a rock which also claimed other crews and that was end of rally for them , but were on a good pace up until then.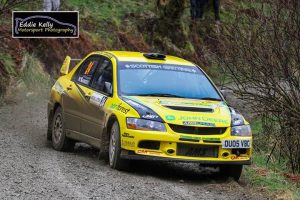 Car No 24 SRC- Greg Mc Knight/ Laura Marshall in their Scottish Gritting/ Ponsse UK sponsored Evo 9 , lying 2nd Overall in the Nat B to Jock Armstrong. Unfortunatly they dropped to 5th on the last 2 stages with a burst brake pipe and a double puncture but would have taking this result at start off the day , so onwards & upwards for the next event.
Car No 63 James Robertson/ Mike Curry in the Penpont Garage / John Sharpe Joiners sponsored Citroen C2R2 had intercom problems and burst an oil breather pipe and losing all the oil , which was sorted at service.also this was first time out with new co-driver Mike Curry who has been about for a few years sitting with mean top drivers finishing 37th O/A & 5th in class, this class is getting very competing with so many young guns competing.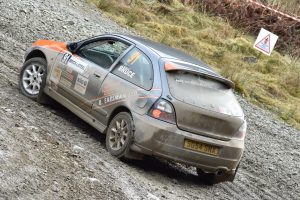 Car No 91 Niall Cowan_jnr / Thomas Bruce in the R Earsman/ Mick's Motor Services sponsored MGZR , who finished 50th O/A & 3rd in Class 1, but were over the moon to have got to the finish! new build and first run out in the new car! pace wasnt there but was expected! car behaved pretty good! big thank you to everyone thats helped me along the way!
also picked up best prepared car
Photos credited to Eddie Kelly