January 25th, 2018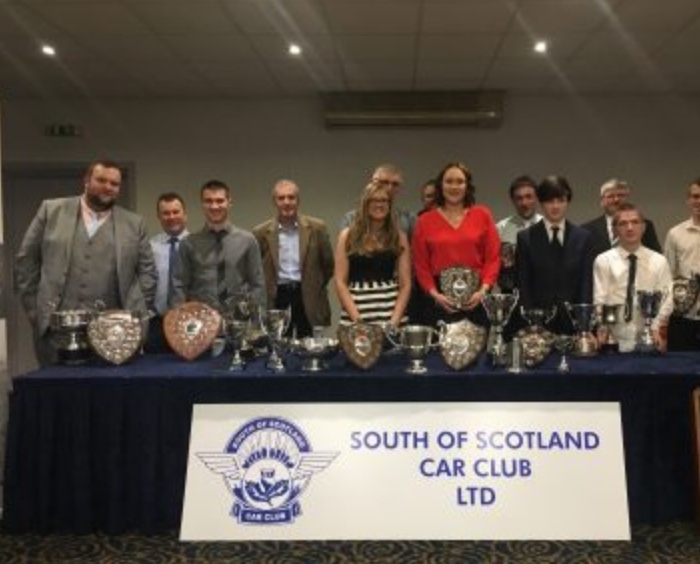 SoSCC Awards Night
Not long now until our Awards night, which is on the 3rd February at Woodlands House Hotel. If you haven't already remember & contact Willie Keaning for your tickets.
Here are our award winners for 2017:
Queensberry (champion) – Jack Palmer
Ladies Champion – Kelsey Gillespie
2nd overall – Willie Keaning
George Myatt (Junior Champion) – Dugald MacGregor
Oak tree garage tar Champion – Willie Keaning
Premier Taxis grass Champion – Jack Palmer
Class 1 =
1st Jack Palmer
2nd Stephen Palmer
3rd Dugald MacGregor
Class 2 =
1st Warren Gillespie
2nd Kelsey Gillespie
3rd Dean Gillespie
Class 3 – Laura Stamper
Class 4 =
1st Drew Mclean
2nd Scott Bell
3rd Dean Gillespie
Class 5 =
1st Willie Keaning
2nd Danny Pattie
3rd Jack Palmer
Colin Marshall – Drew Mclean
Good companions – Andy Williamson
Marshall – Derek Kirkpatrick
Wrecker – Liam Harkness
Scavenger hunt – Derek McCrae
British Leyland – Jack Palmer
Vauxhall – Danny Pattie
Embassy hotel – David Bogie & Kevin Rae
AK Stephenson – David Bogie & Kevin Rae
Nithsdale Sheild – Alan Queen
Buccleugh – Greg Mcknight & David Crosbie
Francis Dundas – Alice Paterson
Southern Garage – Jim Robertson & Mike Currie
Jim Clark – Ian Paterson & Heather Grizdale
We look forward to seeing you all at the awards night ???