September 21st, 2017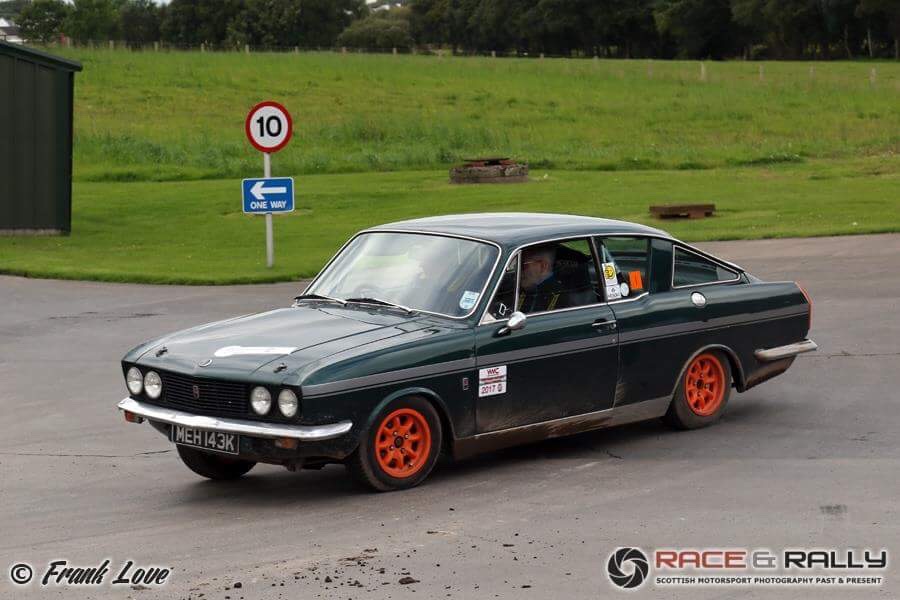 Blue Door Doonhamer Classic 2017 Report
BLUE DOOR DENTAL PRACTICE DOONHAMER CLASSIC RALLY
A GREAT SUCCESS
An excellent entry of over 40 cars turned up to compete on the South of Scotland Car Club's Doonhamer Classic Rally with entrants coming from as far away as Yorkshire, Lancashire and the North of Scotland while several crews also made the journey over from Northern Ireland to compete on the event which featured a number of timed tests on sites located over a wide area of Dumfrieshire. Victory went to the unique Sunbeam Rapier of Andy Beaumont/ Andrew Fish, the driver's long journey up from East Yorkshire proving well worthwhile while the "Targa" section of the event for modern cars was won by Chris Hunter and Fiona Tyson driving a Mazda MX5.
The rally was based at the Lockerbie Truckstop where the vast expanse of the lorry parking area was the venue for no fewer than five of the rally's 19 tests while others were located over the slippery tracks of Fingland Forest, Mod Eastriggs,the Cochrane's Boiler Works near Annan, Oakbank and the Heathall Industrial Estate, Tests in total.
The early action saw a battle between Beaumont, John Bertram (MK1 Escort and the MG Midget of Irish star Noel Cochrane while Mini driver Terry Dixon put in some extremely competitive times only to make a mess of one of the tests. At the halfway point, Cochrane led overall with the historic cars being led by the Mk2 Escort of Dave Short, ahead of Bertram and Beaumont. Terry Dixon retired his Mini here with mechanical problems and Bertram was also to pull out shortly afterwards when his cars differential failed.
As the afternoon session progressed, Beaumont set a string of quickest times to move into the lead, he was one of the few drivers not to make any errors on the tests and he arrived back at Lockerbie with a commanding lead. Well over a minute ahead of Dave Short who took the runners up spot with Dave Marsden/ Mike Garstang in another Ford Escort claiming the final podium position. There was a nail biting finish to the competition amongst the "Targa" class cars, Tyson's Mazda MX 5 scraping home a mere 2seconds ahead of Cochrane's little MG Midget.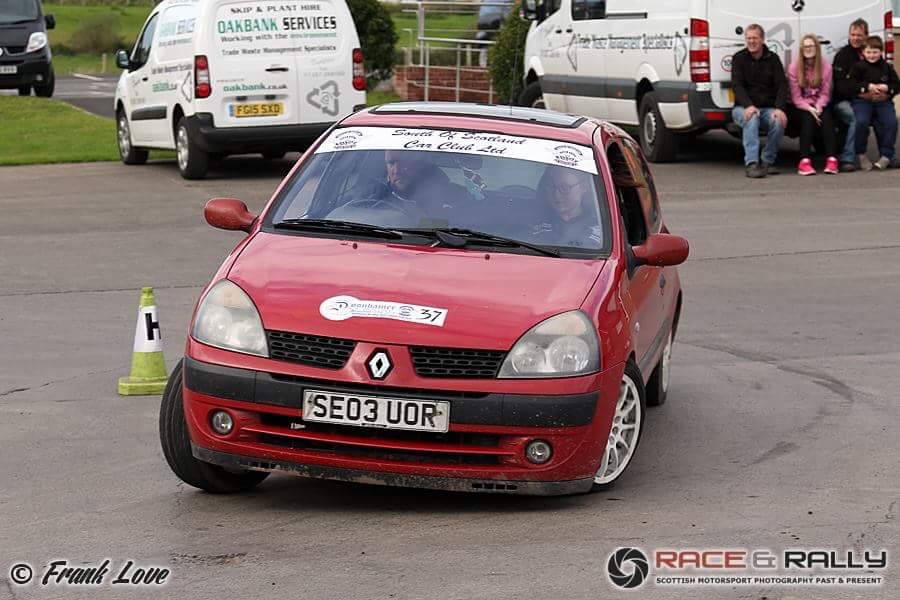 Highest place local crew were David Crosbie & Kelsey Gillespie setting some great times to finish the day in the wee 1.2 Renault Clio 5th Overall.
Other local crews included
Drew McLean & Karina Mc Lean , Mazda Mx5 9th Overall.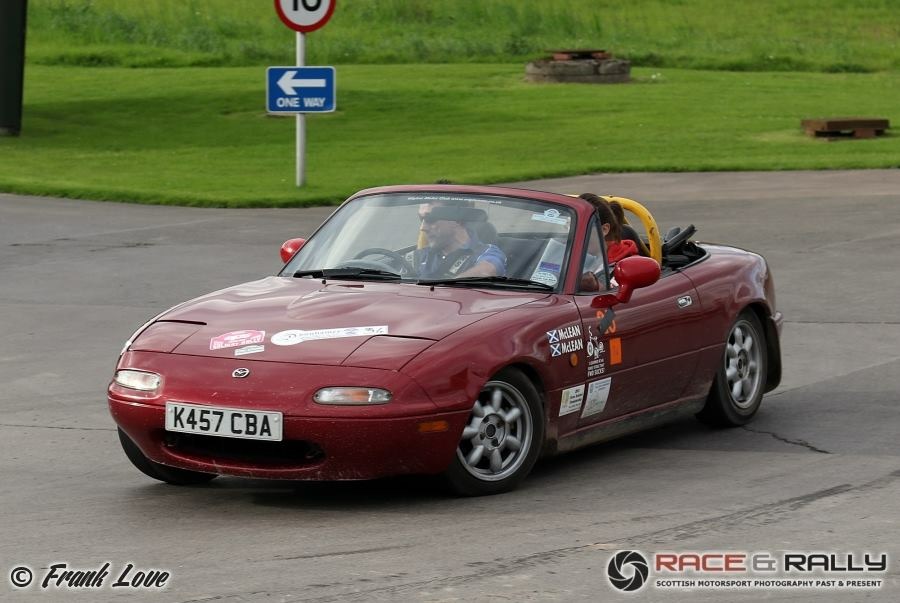 Roland Proudlock & Thelma Proudlock ,Renault Clio 182 14th Overall.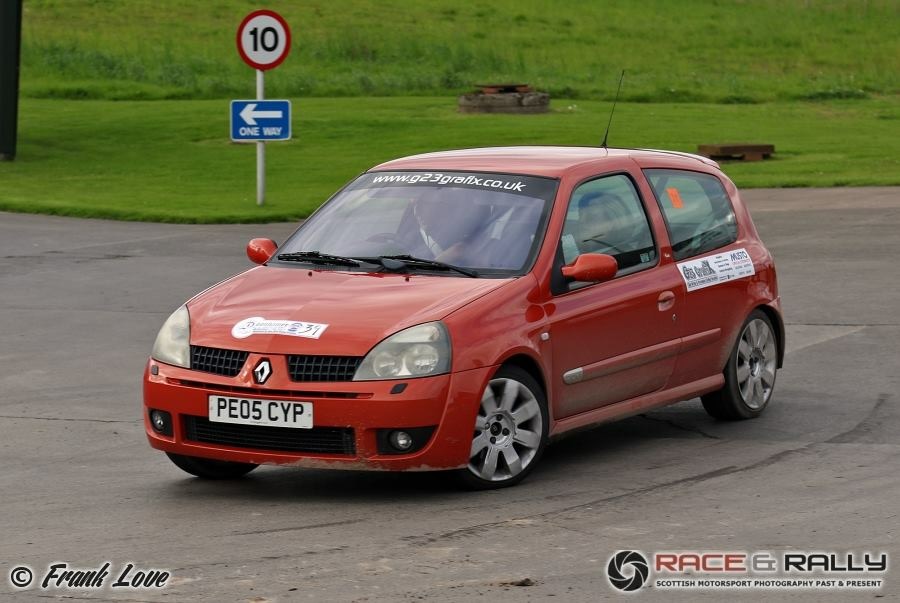 Alan Paterson & Colin Maxwell , Mazda Mx5 19th Overall.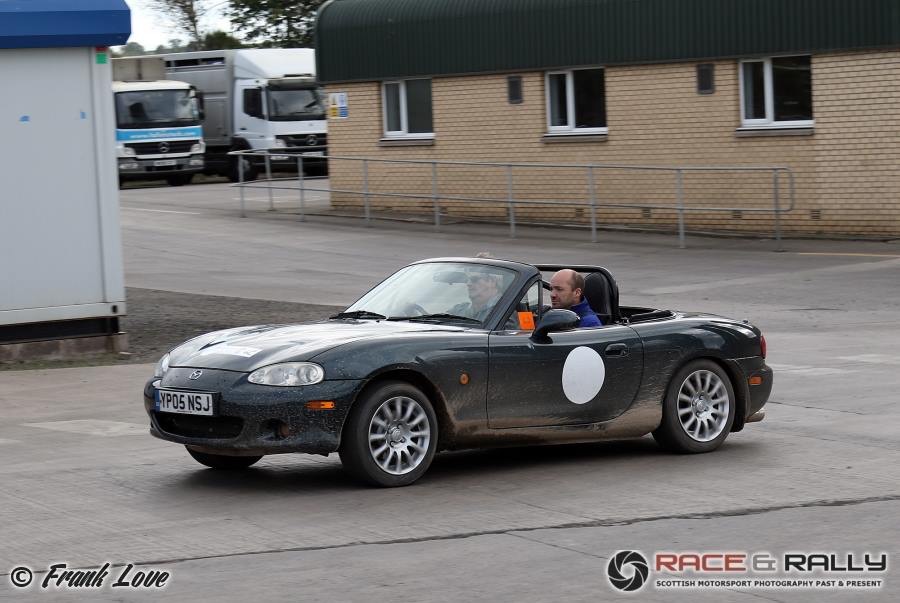 Kevin Andrews & Daniel Lockerbie Peugeot 206 35th Overall.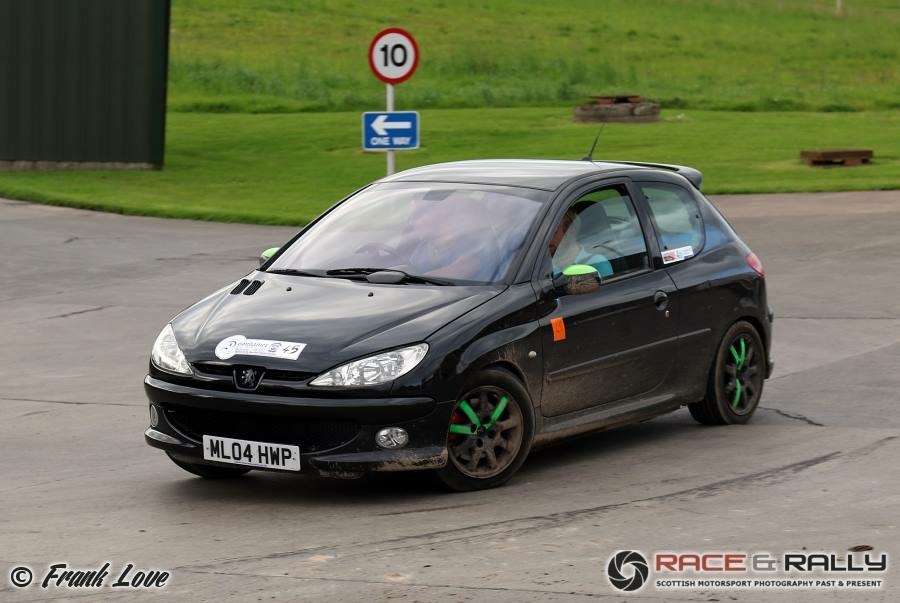 Photos credited to Frank Love ,Race & Rally Photography