May 20th, 2018
McKnight & Bogie crunch the opposition on the RSAC Scottish Rally
Rally 2 Wheel Drive
Well done to Greg Mc Knight & Harry Marchbank in the imacculate Scottish Gritting sponsored Millington powered Mk2 escort taking victory by a 1 minute 5 seconds and fastest in 5 of the 6 stages from a tough entry in the new Scottish Rally format running 2wds in front of the 4wds.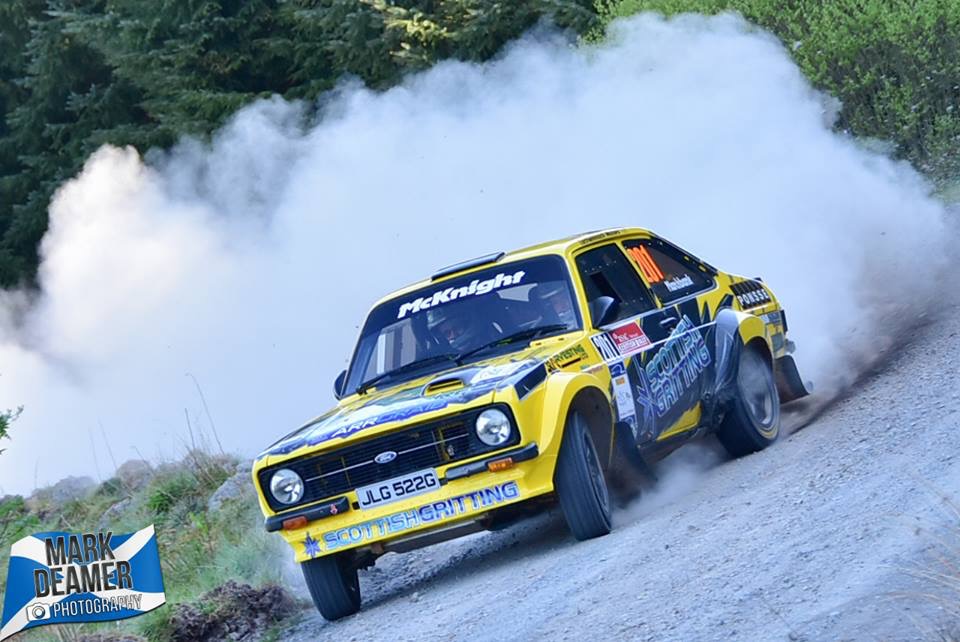 Next up in our car club members was James Robertson & Mike Curry in the Penpont Garage sponsored Pinto powered mk2 escort finishing a very creditable 13th and 2nd in their class , well done guys.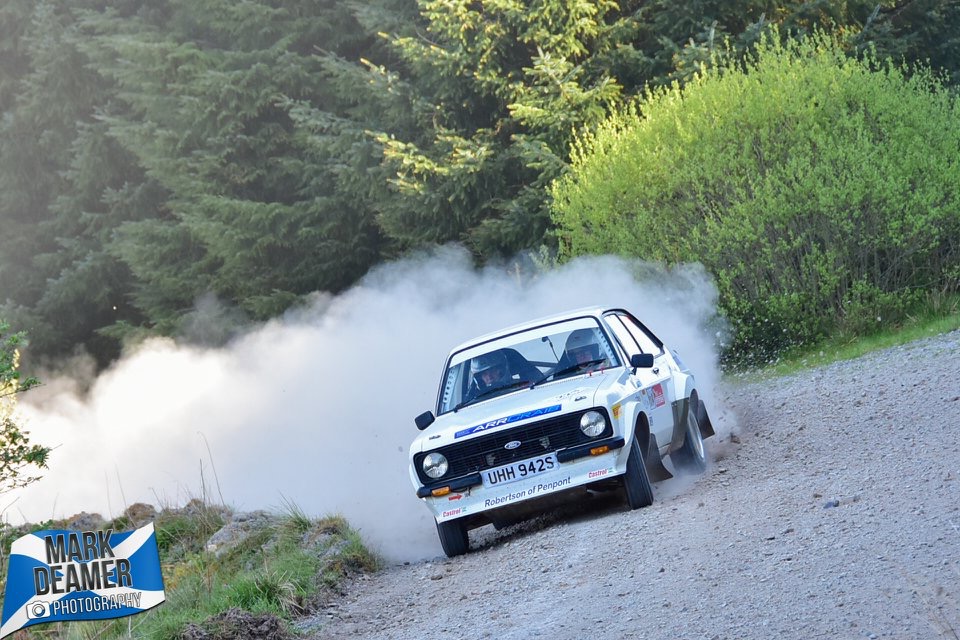 Also not having the best of days was Niall Cowan & Thomas Bruce in the Earman Sponsored MGZR with more punctures than they have had all year but still managed to finish a good 24th overall and 2nd in class , so came away with a wee award after their tough day.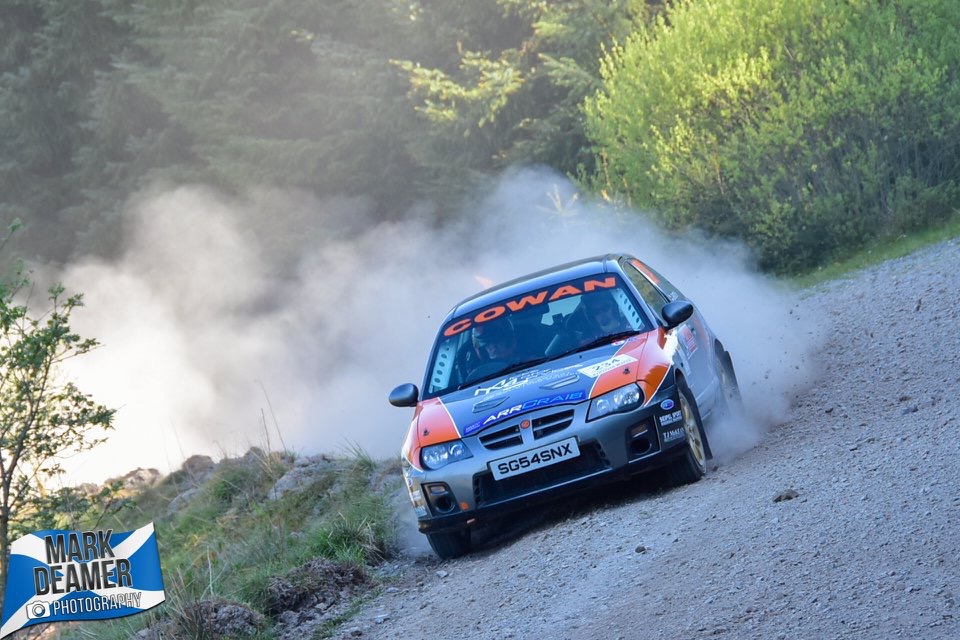 And last up was Scott Sloan and David Sloan from Kirkton who didn't have a great day when the car gave up on the way to the 1st stage , these guys have had more bad luck than anyone throughout the whole Scottish Championship , let's hope your luck changes soon guys.
Rally 4 Wheel Drive
Moving on to the 4wd who were running behind the 2wd with a mid day start before heading of with the same 6 tough stages as the 2wds to face before finishing of in Moffat Town Centre.
Returning back to Moffat to pick up his 50th Rally win was David Bogie and Kevin Rae in the Oakbank Services sponsored Skoda Fabia R5 with a 1 minute 11 seconds and 5 fastest stage times from the 6 stages.
Well done guys.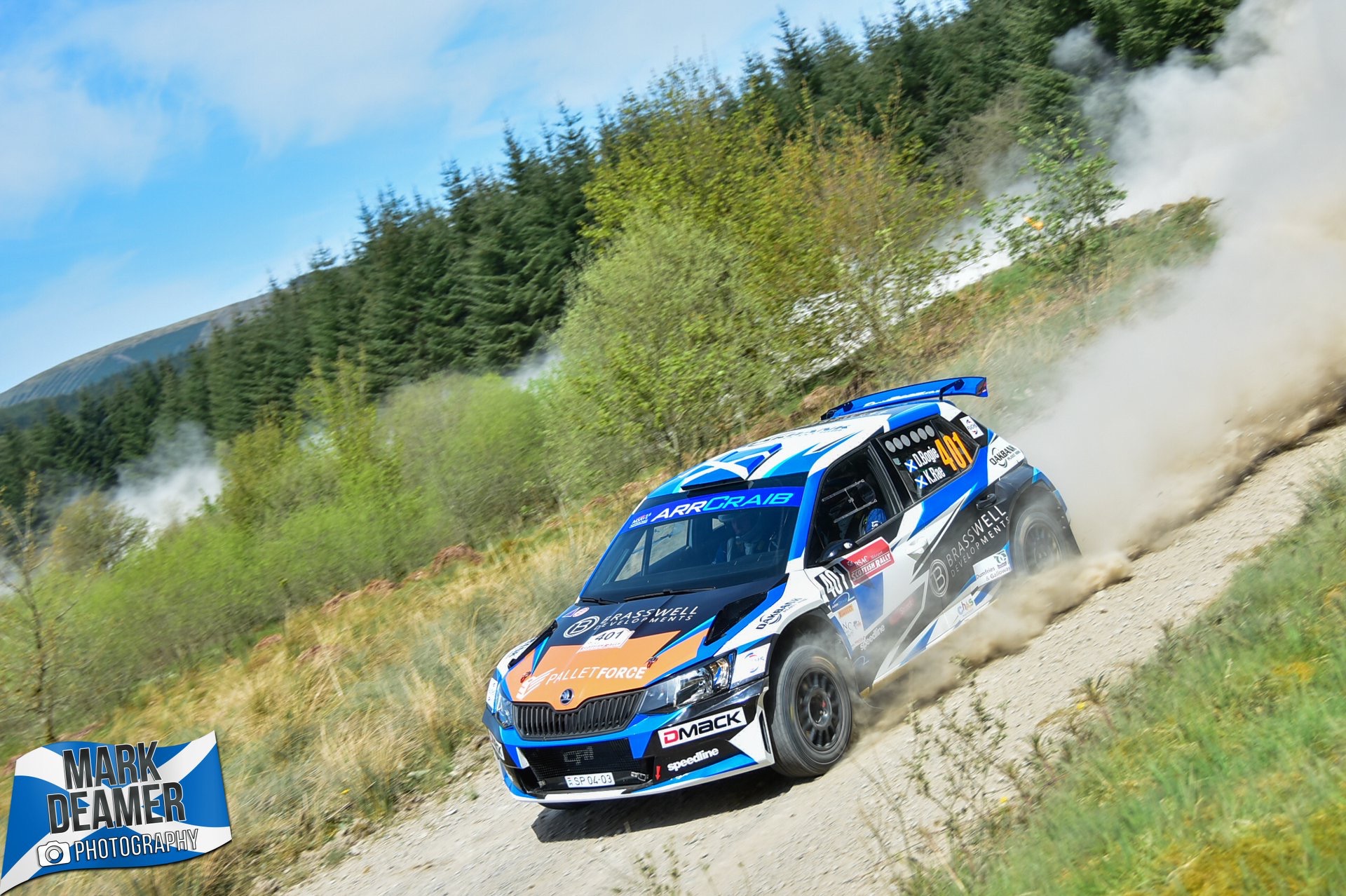 Photos credited to Mark Deamer