August 28th, 2017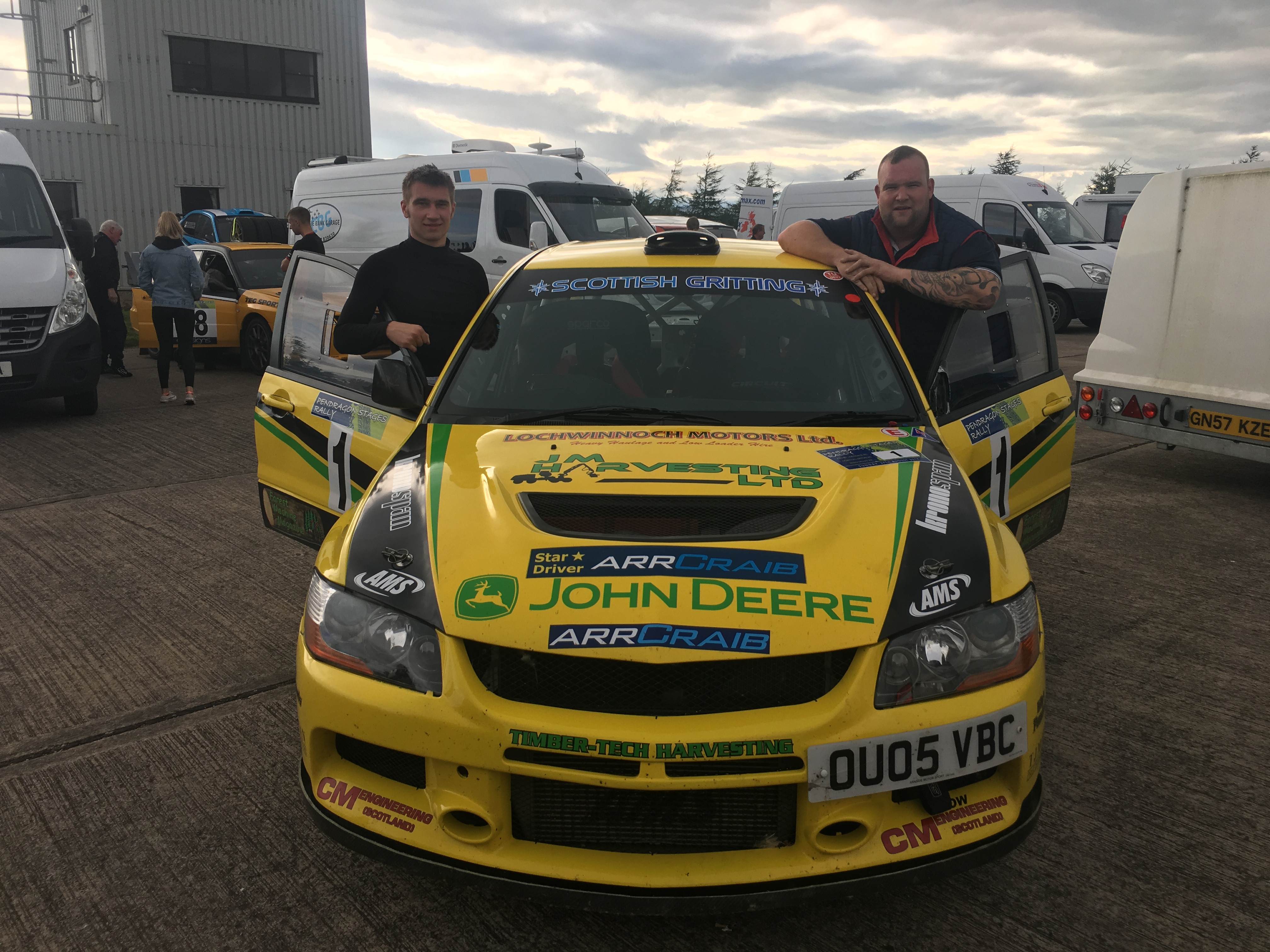 Pendragon Stages Rally report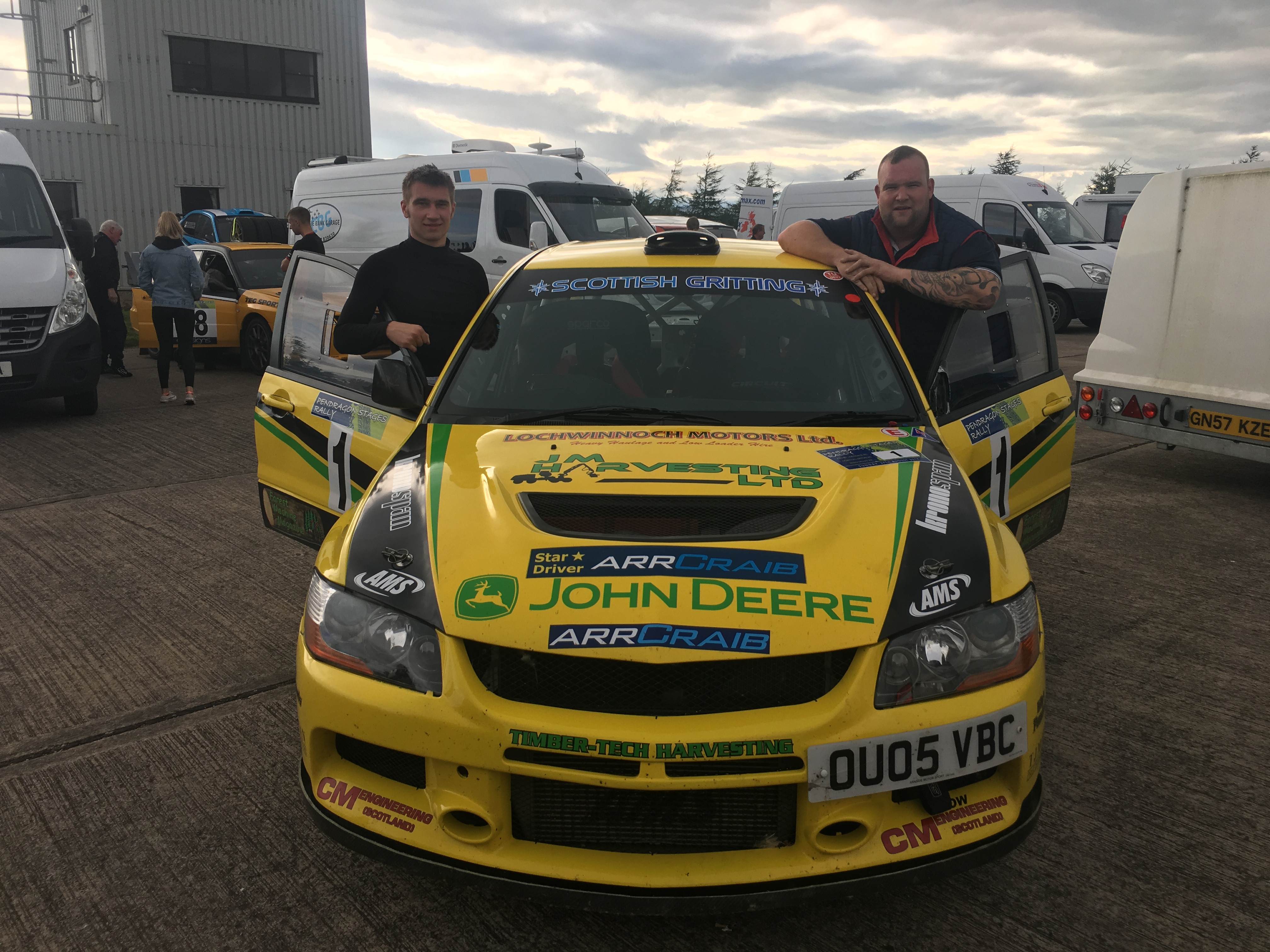 Car 1 Greg McKnight /David Crosbie in the Scottish Gritting sponsored Evo 9 ,who took the top podium place to win what was a top entry event fending of a Wrc Subaru to win by 19secs , which makes it three wins at this venue in the (Big Yellow Taxi as his competitors call it)
Car 9 Ian Paterson/ Heather Grisedale in the Craigiebank Bank Garage sponsored Subaru Impreza who didn't fair to well when they lost a wheel on Ss2 and that was the end of their day ,as they were Otl by the time they were recovered.
Car 20 Stuart Paterson /Allan Paterson in the OakTree Garage/ Threave Rural sponsored Subaru Impreza , who had just finish replacing a clutch plate on Friday to get prepared for the event , but all was worthwhile as they finished a credible 12th Overall , well done guys.
Car 27 Liam Harkness/ Steven Clark in their very tidy JTM sponsored Subaru Impreza who were going well all day ,putting in some great times only to suffer a broken suspension on the second last stage to put them into retirement.
Car32 Gareth White/ Harry Marchbank in their Peugeot 208 R2 Vti who slid of the road into a ditch into retireme
Car 47 Willie Nelson/Craig Nelson in their AMD sponsored Subaru Impreza who was going well and loves this event and venue finished a well deserved 29th Overall.